Hello everyone, here is a new drawing lesson, but this time, we offer a tutorial to learn how to draw a Christmas elf! There are many ways to draw this adorable Santa Elf. With this drawing lesson, Hellokids shows you how to draw your Christmas elf in 8 steps! Have fun !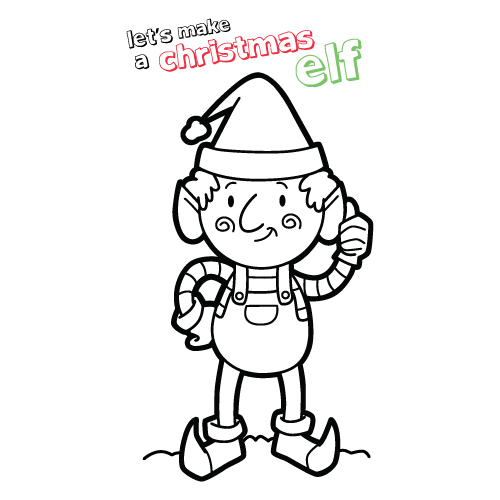 Step 1 | Draw an oval shape for the head. The cross is there to help you locate the eyes and the nose.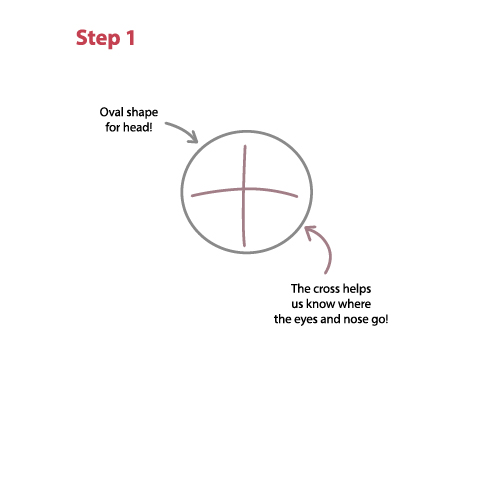 Step 2 | Draw an egg.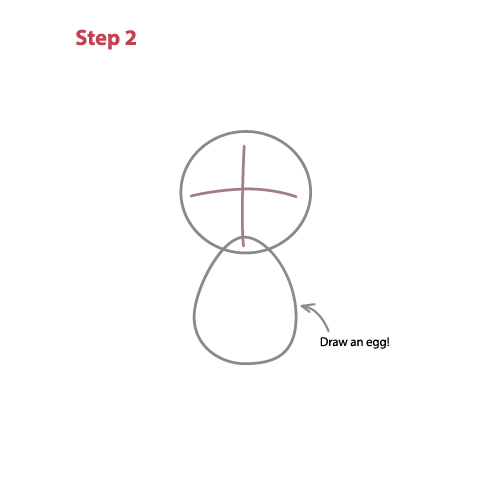 Step 3 | Draw 4 shapes of noodles for the arms and legs.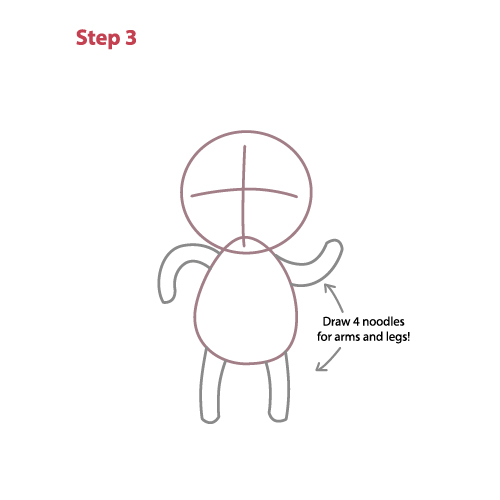 Step 4 | Draw a cone as a hat. Trace J's for the ears and draw blocks for the hands and feet as if they were stones or bricks.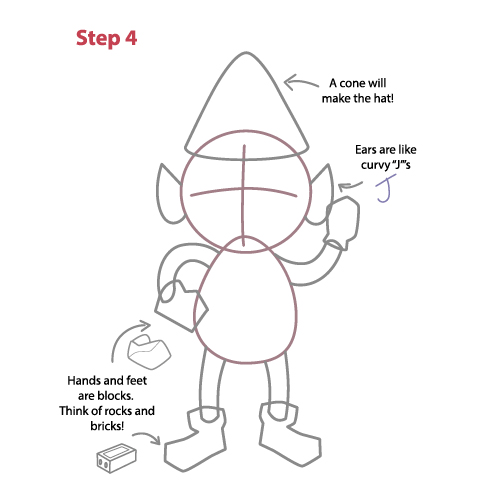 Step 5 |To make the hair, think of "m" or "n" in cursive and for the nose, think of a "C". Add the fingers and spikes to the shoes.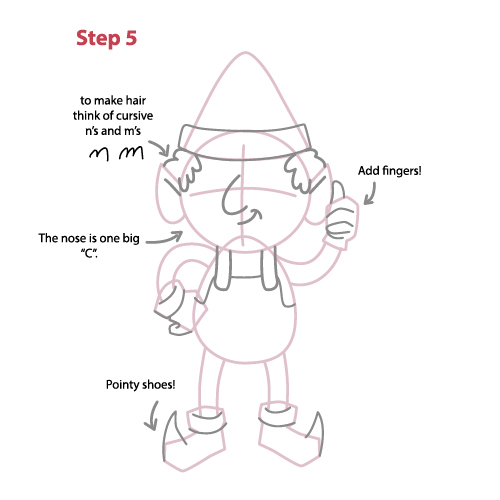 Step 6 | Erase all the lines that intersect.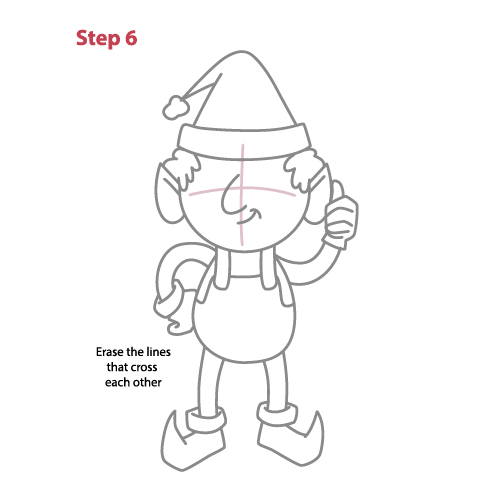 Step 7 | All you have to do is add all the details you want to make your elf unique.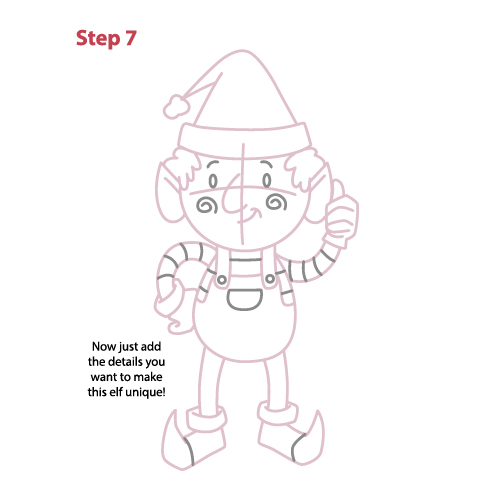 Step 8 | And now, your Christmas elf is ready to make toys!